LOG Plus is software that can run on the Linux platform. As a result, the development and maintenance of IT infrastructure does not require large financial outlays.
Check the details of LOG Plus components and their relationships, as well as system delivery methods.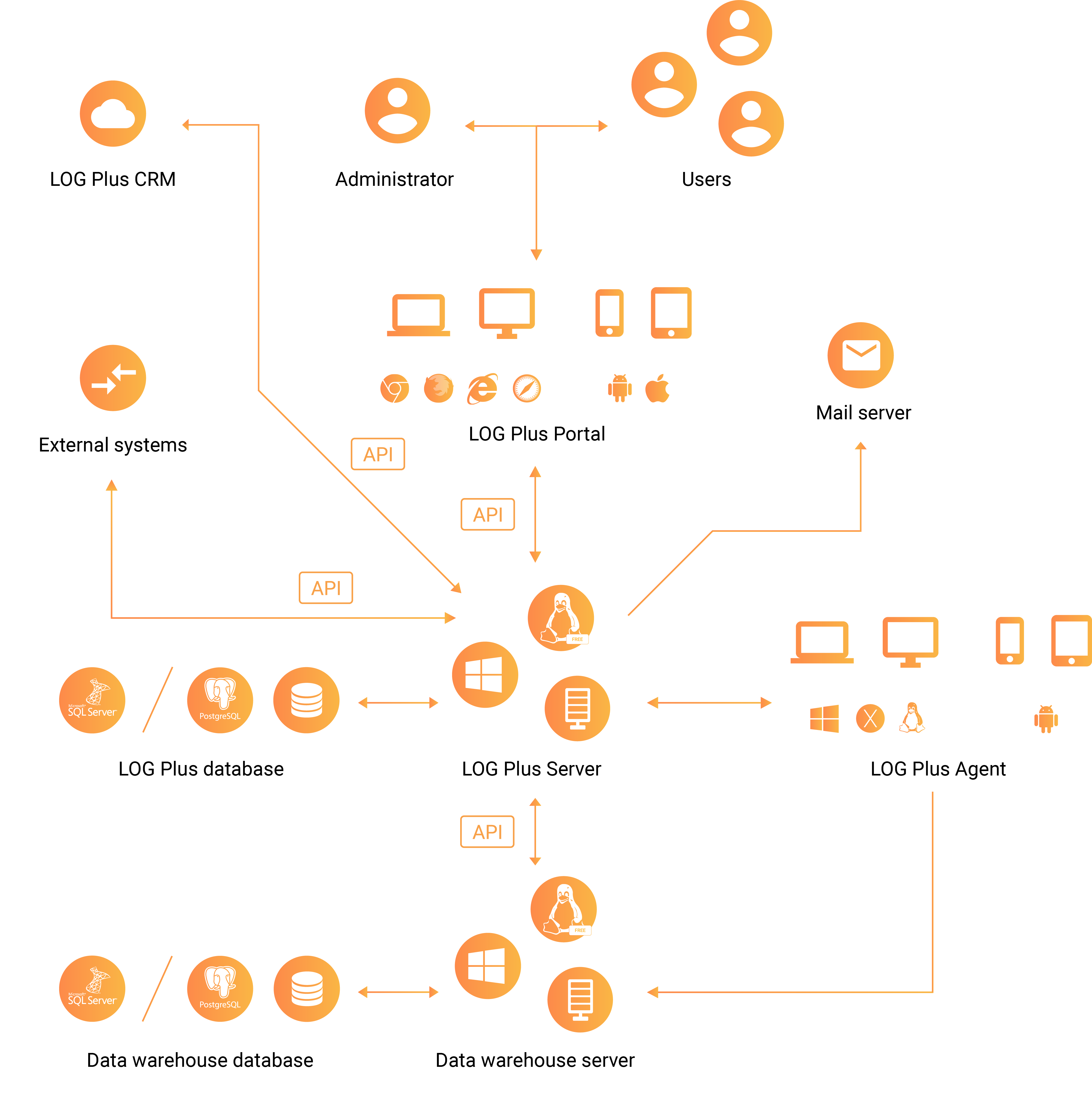 Thanks to the use of an open API, LOG Plus can communicate with external systems by importing and exporting data.
One of the methods of implementing LOG Plus is Virtual Appliance (VA) – a complete virtual disk image containing the operating system, database and configured LOG Plus application. The disk image can be imported using: VMWare, Oracle Virtual Box, Hyper-V.
Ready environment Virtual Appliance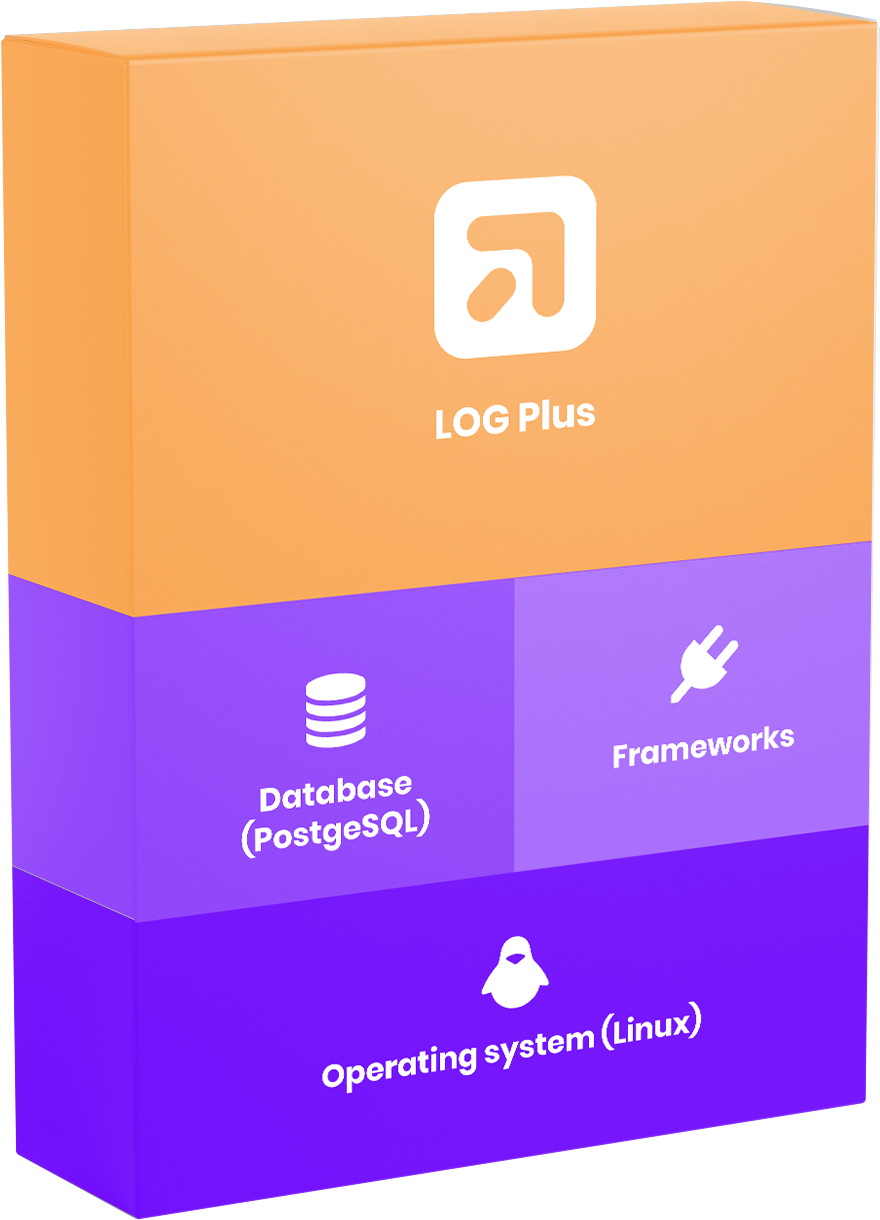 In addition to the standard installation, we enable the implementation of the system in the form of Virtual Appliance. The virtual machine contains all LOG Plus components (server, portal, base, agent) and can be run using VMWare, Hyper-V or Virtual Box.
The use of Open Source solutions – implementation of the LOG Plus virtual machine on the Linux operating system reduces the costs of maintaining the tool within the organization.



Download Virtual Appliance