Device Management module enables organizations to implement a security policy related to the use of data carriers. Depending on the configuration, LOG Plus allows for use only selected devices.The authorization process takes place through the agent, blocking devices on those computers with a specific agent profile.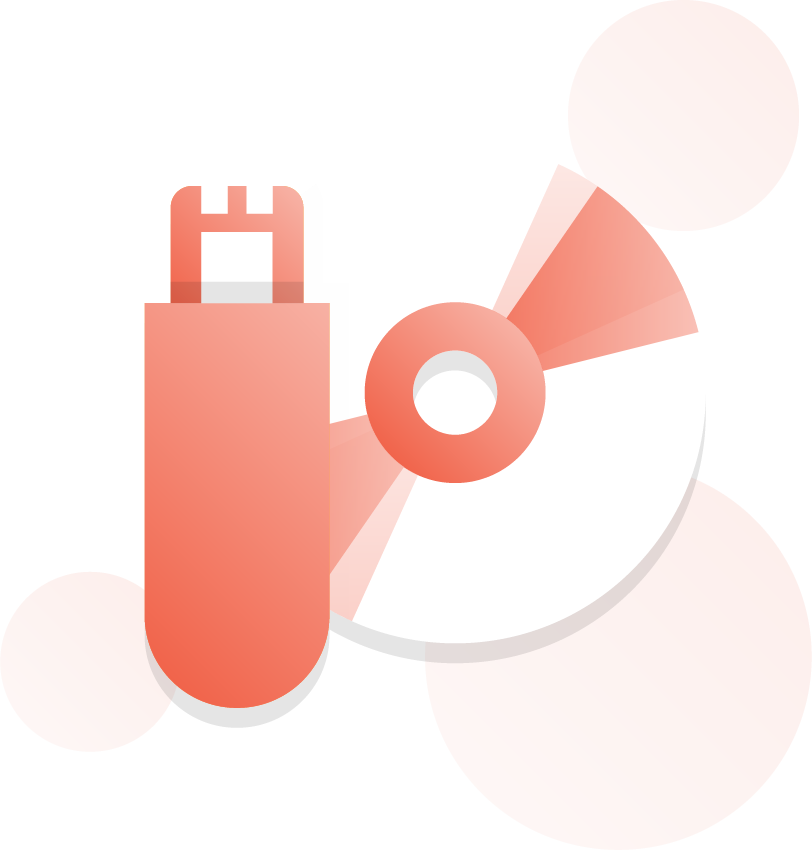 Device Management module functions
Automatic resource creation when connected to the carrier; Blocking data carriers according to established rules; Management of data carriers; Authorization of data carriers; Bluetooth device blocking; Blocking of mobile modems; Locking printers; Monitoring and blocking CD-ROMs.
REQUIRED MODULES
TO PURCHASE A LICENSE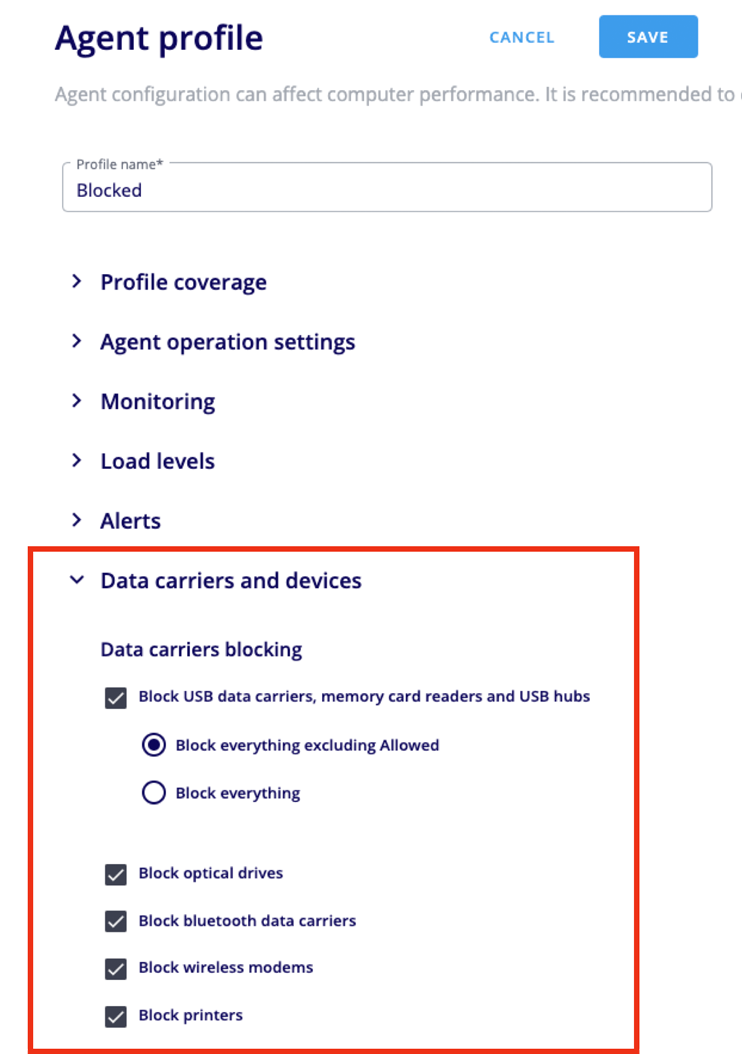 You choose the type of blocked devices and authorize the trusted ones.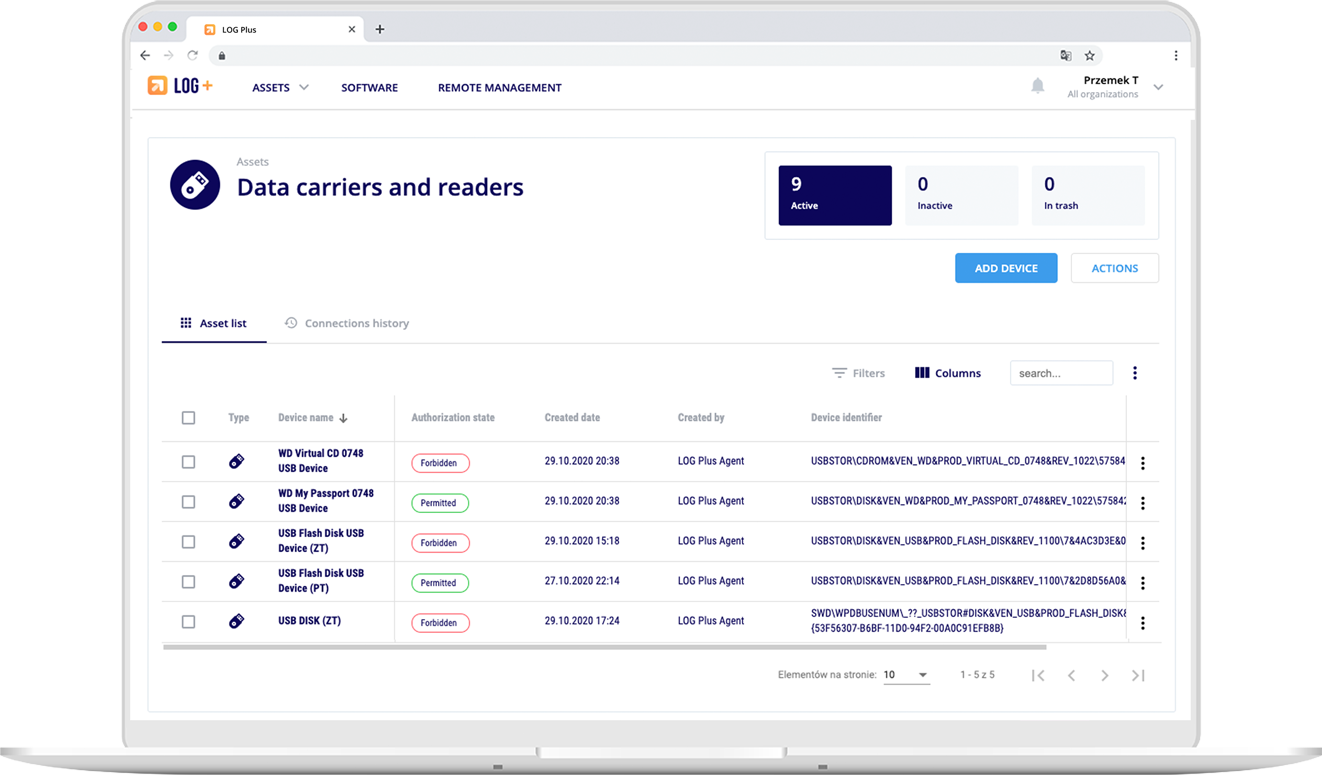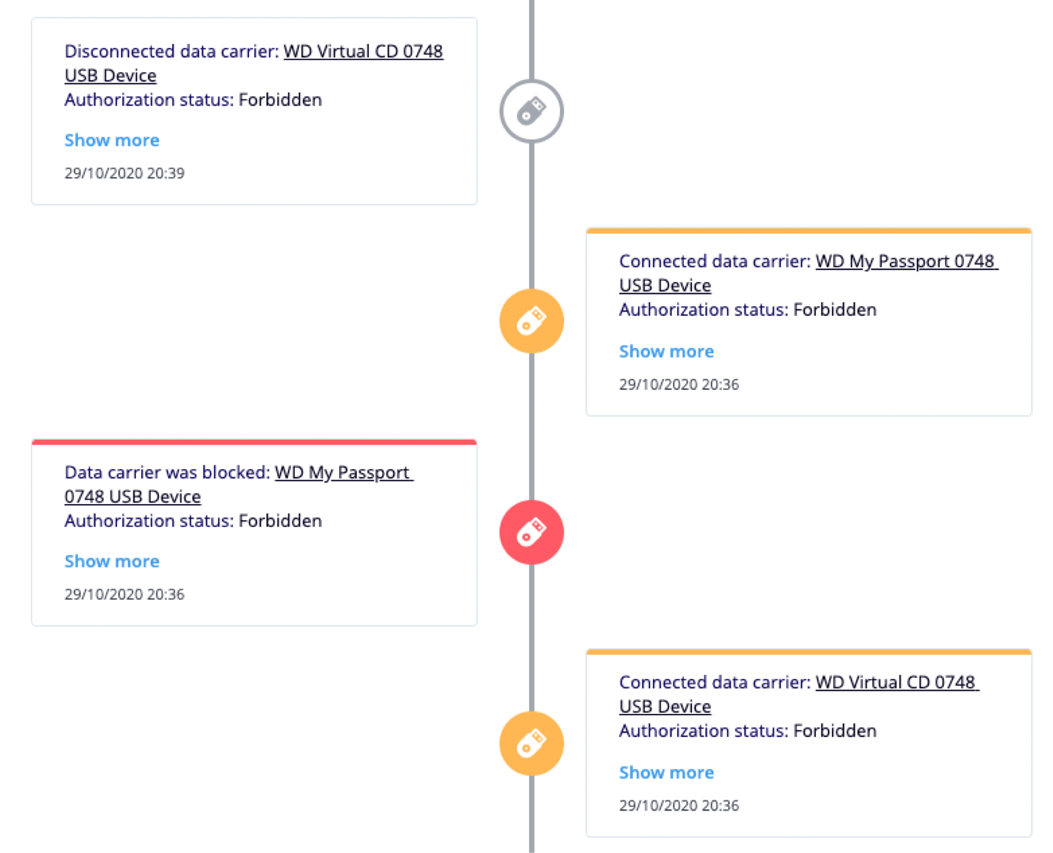 Possible automatic insertion of data carriers into the CMDB database, thanks to which you have a quick access to the history of connections on all devices.