Inventory and monitoring of network devices. The scanner built into the Agent supplements the CMDB database with network resources with the option of remote installation (WMI) of unrelated devices. Additionally, the administrator can view all server-side events along with their statuses.
Network scanner in combination with services (Services) is an instant alert and a quick response to disruptions. The map of connections shows the flow and specific places that have a negative impact on the services provided by the company.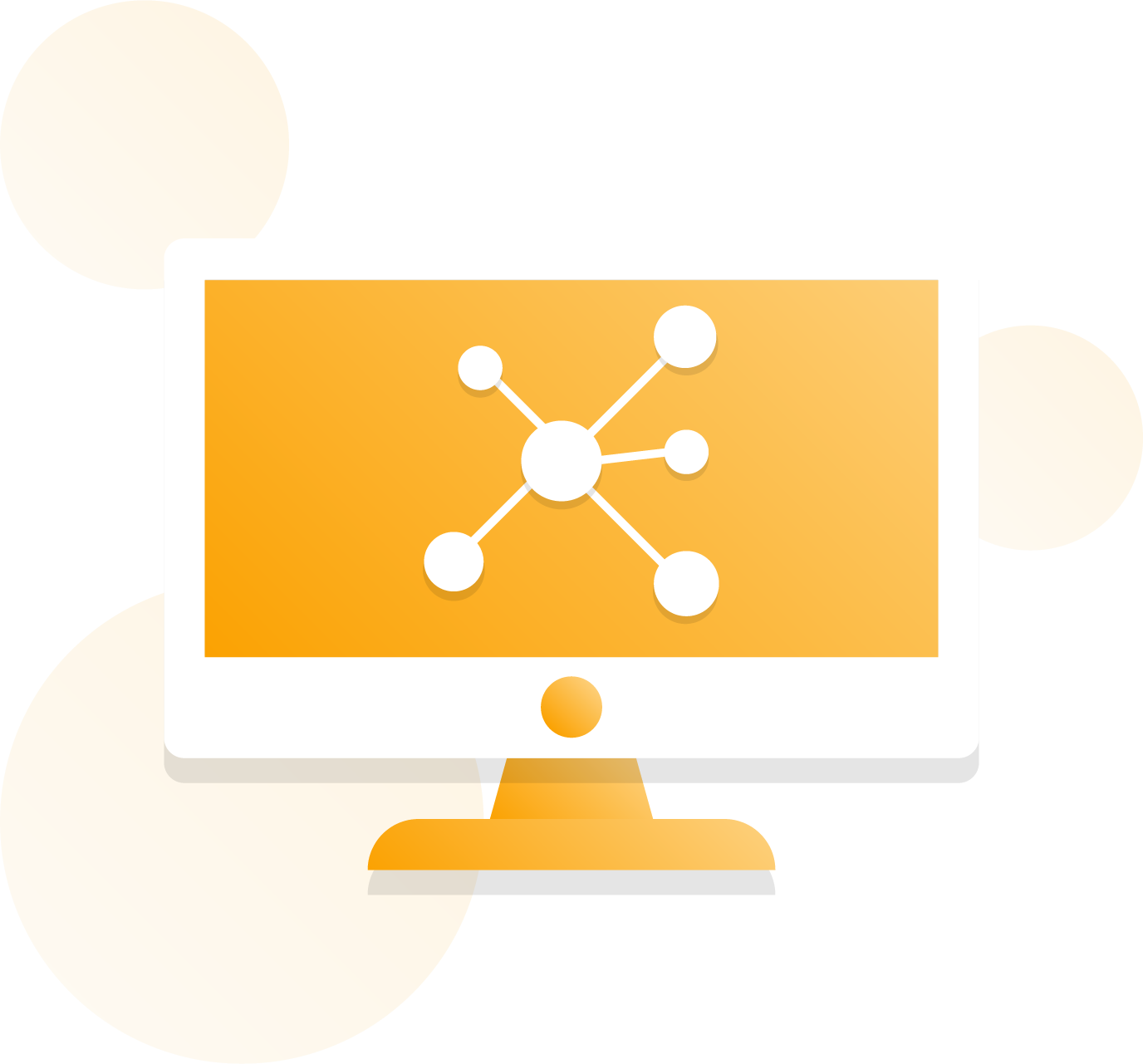 Agent network scanner; Network management (network map); Automatic creation of resources based on data from the network scanner with the update function.
REQUIRED MODULES
TO PURCHASE A LICENSE
Set up the scanner once and the system will notify you about each new device in your network, as well as disabling specific network services.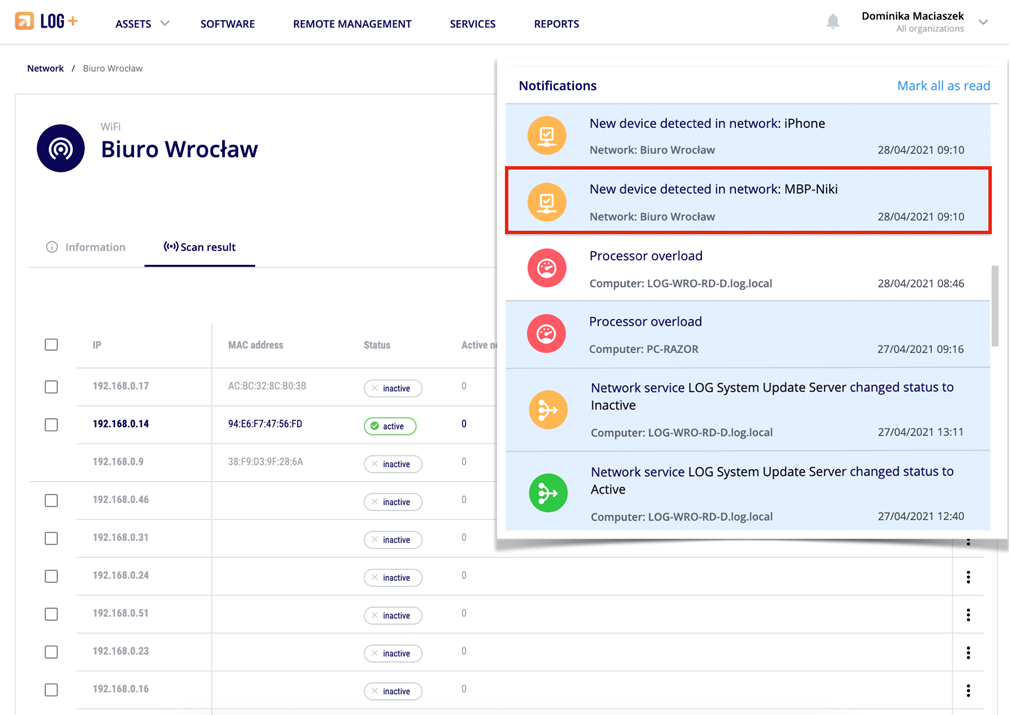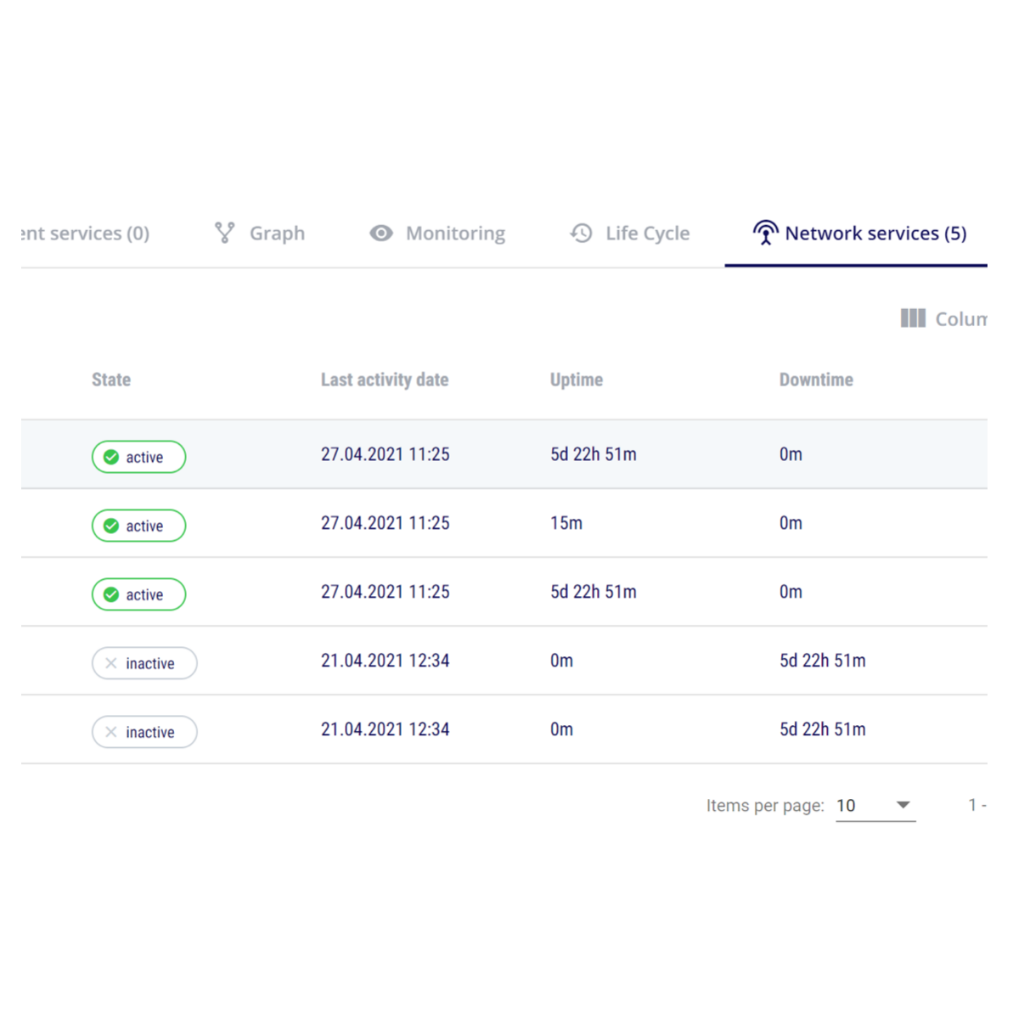 AVAILABILITY OF NETWORK SERVICES
You exactly know which service is down and how long it hass ben unavailable.
REMOTE AGENT INSTALLATION (WMI)
As a result of the scan, the system will automatically install the Agent on unrelated devices, without disturbing the user's work continuity!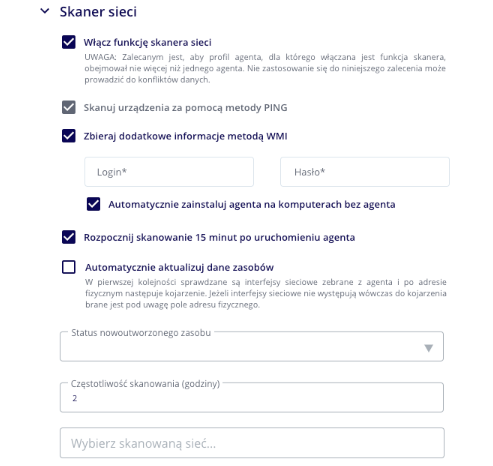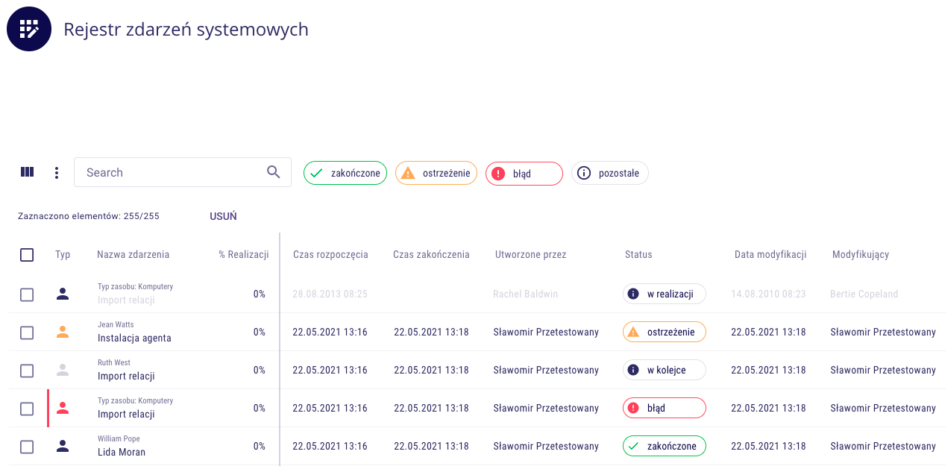 Quickly identify and react to critical errors thanks to the preview of all system events performed on the server side, along with their status.
Additionally, you decide on the type of events you want to be informed about.