The Services module in LOG Plus allows foran inventoryof services provided internally for the organization and services providedto customers. The service portfolio is divided into categories, and the services themselves can be assigned to external and internal customers. The greatadvantage advantages is to indicate the relationship of services with the required resources and other services, as well as managing their budget.
Services module functions
Service portfolio management; SLA management; Service budget management; View the impact of resources on services and services on other services.
REQUIRED MODULES
TO PURCHASE A LICENSE
Build your own portfolio of internal and external services. Manage costs and service availability, and you will quickly notice profits.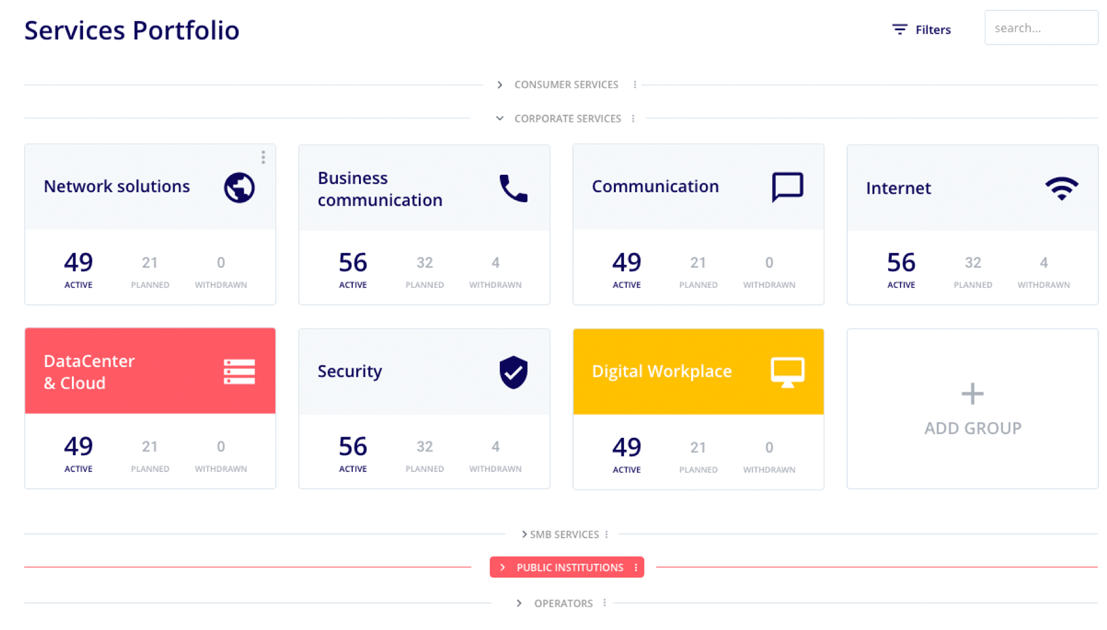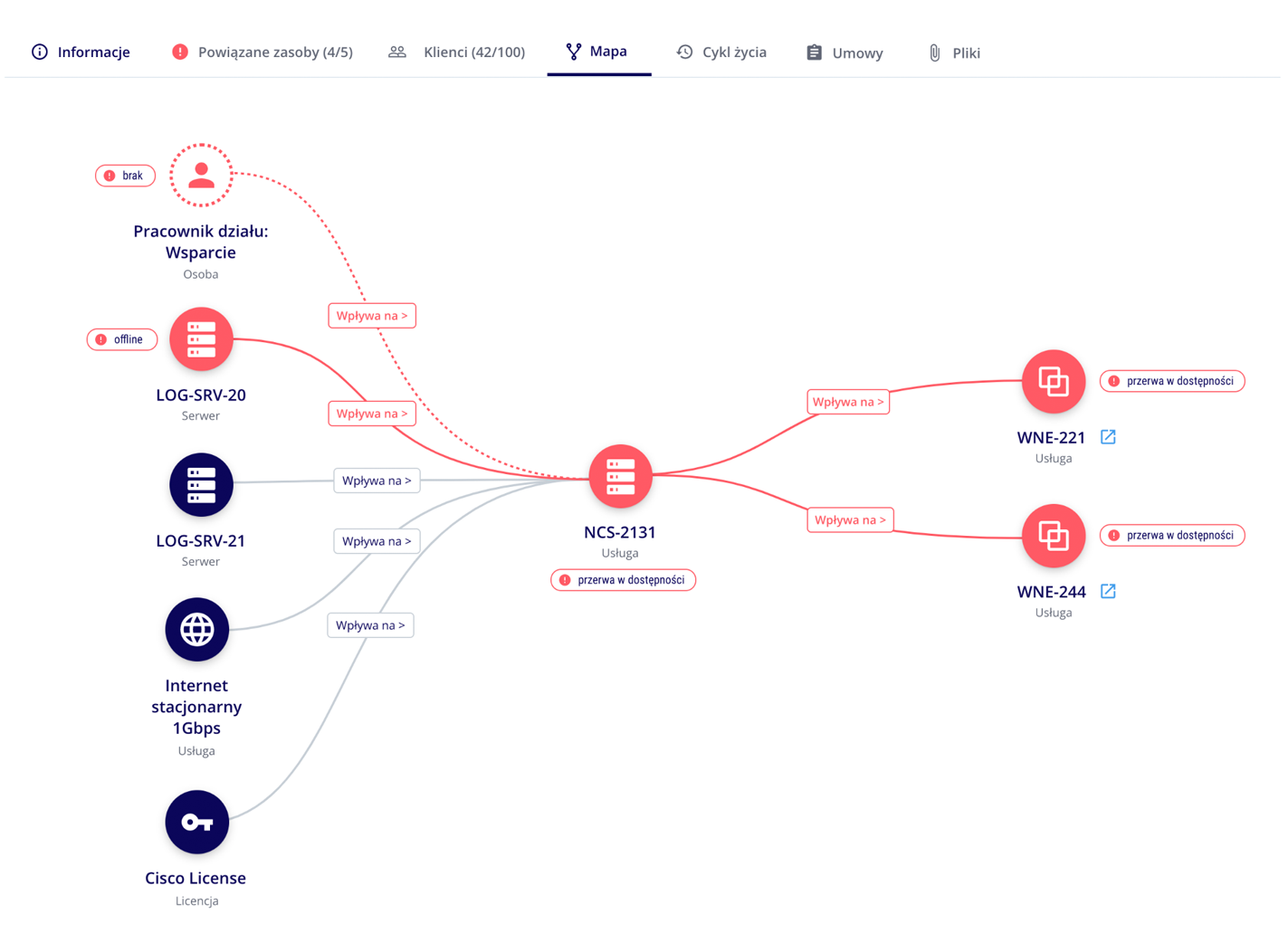 You know exactly what depends on what!