The architecture of the LOG system consists of cooperating modules. Access to data is possible in two ways. Required to be installed on the computer LOG Console, which is most often used by IT Administrators, and LOG Helpdesk Portal, available through the browser, offering functions related to the implementation of back-office and ITIL processes.
Check the details of LOG software components and their relationships, as well as system delivery methods.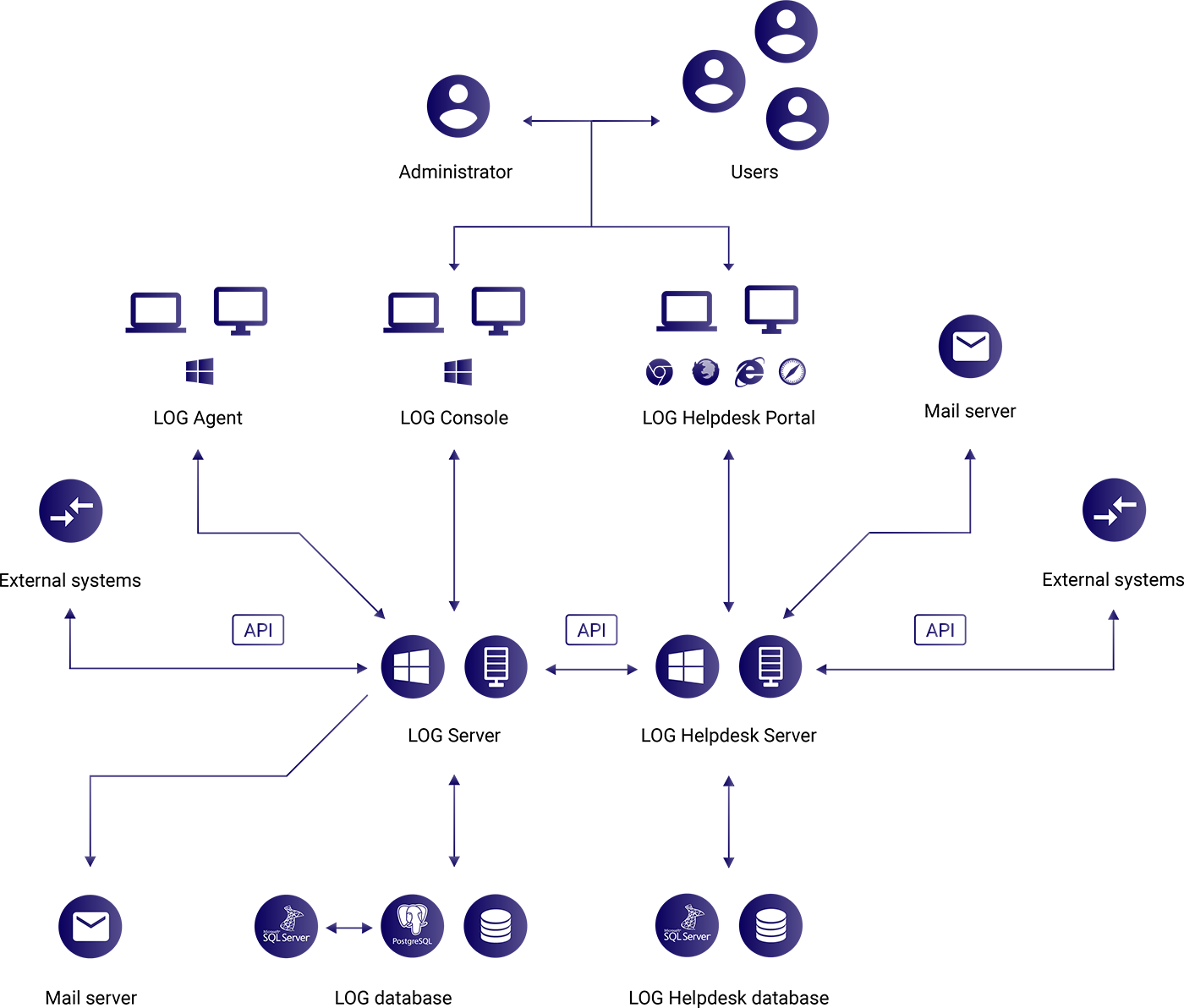 Thanks to shared WebService and other dedicated local, LOG can communicate with external systems by importing and exporting data.
The LOG system is delivered as a set of installation files along with full implementation documentation. The installation can be made on a physical Windows device or in a virtual machine (e.g. VMWare or Hyper-V).

In the case of implementations on a large and extensive infrastructure, we recommend using the division of logical layers of the entire system. This involves installing the LOG server on a separate application server and the database on a separate database server. This solution has a positive effect on the performance of the entire system and data security.