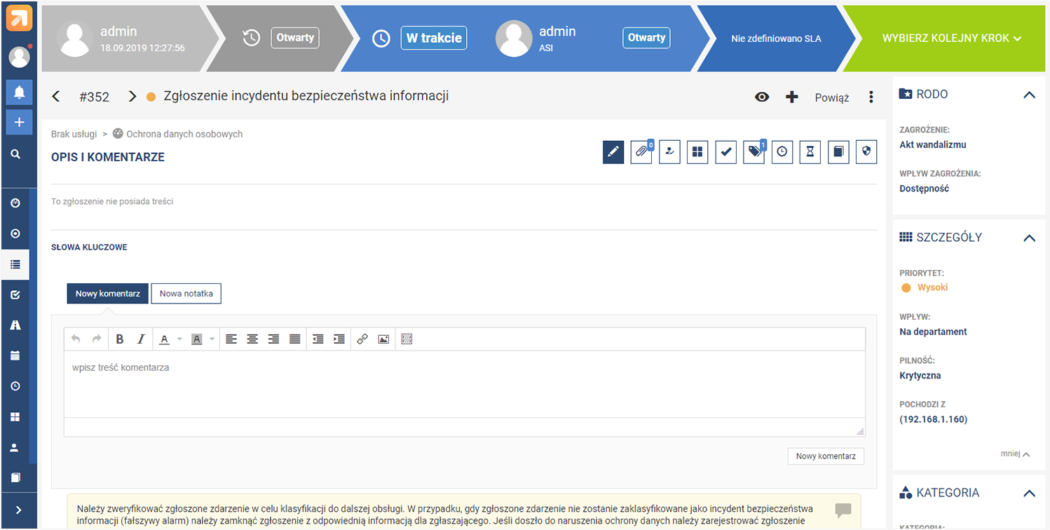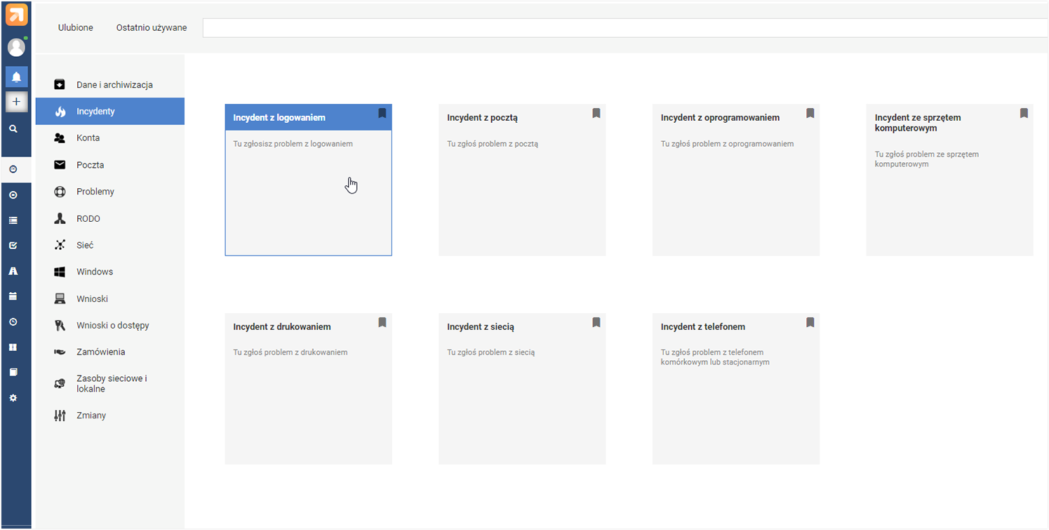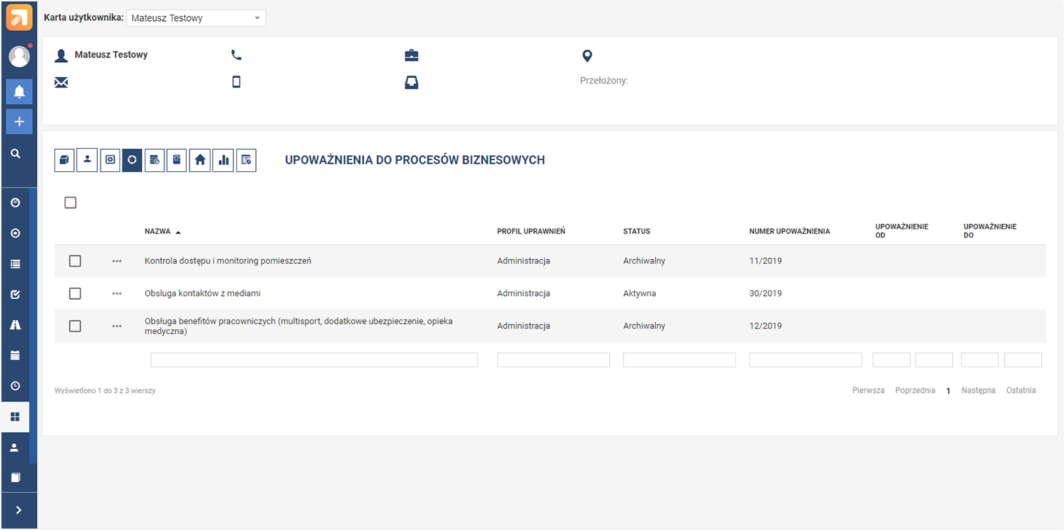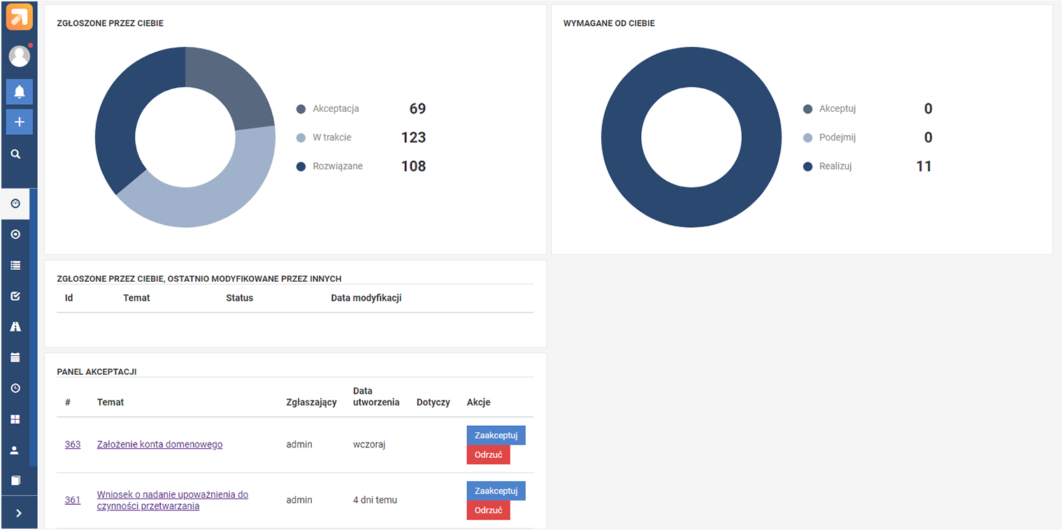 Helpdesk
Thanks to the Helpdesk module you can report any problem, incident or task. The Professional version of the module, in addition to the functionality of the Standard version, includes a graphical process editor. Additionally, in the Professional version, you can manage calendars and Agent labour costs. By pairing the LOG Helpdesk with the Employee Monitoring module, you will gain access to user activity statistics.

See more and check how Helpdesk looks like in LOG Plus!
Ready-made process catalogue (based on ITIL practices); 

Request management; 

Incident management; 

Problem management; 

Change management; 

Task management; 

Procurement management; 

Knowledge base; 

User access to knowledge about owned resources, accesses, permissions, etc.; 

SLA contract management; 

Modern acceptance engine; 

Team work plan; 

Calendar of planned changes; 

Modern dashboards for users; 

Helpdesk work automation (business rules); 

Management of supervisors; 

Management of observers.
Advanced helpdesk management functions; 

Graphical process editor (possibility to create any workflow with the use of the graphical editor and using XML); 

Calendar management; 

Agent labour cost management; 

Management of more than one domain controller; 

Management of more than one mail receiving and sending server; 

Message receipt rules management.